Ethylene-vinyl acetate (also known as EVA) is the copolymer of ethylene and vinyl acetate. The weight percent of vinyl acetate usually varies from 10 to 40%, with the remainder being ethylene. It is a polymer that approaches elastomeric materials in softness and flexibility, yet can be processed like other thermoplastics. The material has good clarity and gloss, low-temperature toughness, stress-crack resistance, hot-melt adhesive waterproof properties, and resistance to UV radiation. EVA has a distinctive "vinegar" odor and is competitive with rubber and vinyl products in many electrical applications.
By having low melt bags of uniform size filled with identical amounts of ingredients, it becomes possible to have uniform mixtures. Batches will not vary from one to the other , because the possibility of imprecise measurements is completely eliminated.
All of the ingredients are dissolved into the mixture-100% of the time. When using separate equipment to place each individual ingredient into the mix, not all of it can be poured, inevitably, a little bit remains behind. With batch inclusion bags, every drop of every ingredient is included, ensuring a perfect blend every time.
There is no need to clean out tubs or weighing containers. Because low melt batch inclusion bags are pre- weighed and poured, you don't have to fuss with measuring and pouring ingredients or spend a lot of time cleaning out the tubs for the next application.
It's cleaner. With less to store and less to throw away, batch inclusion bags can help you save a lot of time and resources when it comes time to clean up.
It's just plain easier. Ask any of your employees and they'll tell you that it is a lot simpler to throw in a low melt bag full of necessary ingredients as opposed to measuring and pouring them separately.
Low melt batch inclusion bags come pre –mixed, there is no need to worry about potential spills or other costly accidents that could have a negative effect on production costs.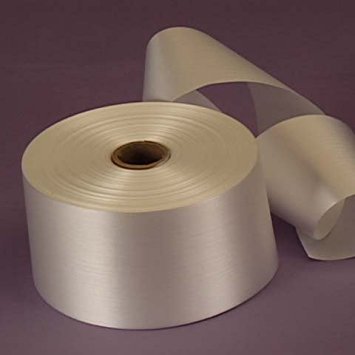 Low melting batch inclusion bags can help any company large and small improve efficiency by assuring batch- to- batch uniformity as well as protect workers from prolonged exposure to harmful chemicals. Just as important these specialty bags will help every company improve the results of their bottom line. Agro International offers low melting batch inclusion Easy Flux EVA Bags for addition of chemicals into rubber. Rubber compatible bags are specialty grade polymer bags used for the addition of solid or liquid chemicals into the rubber during its processing in Banberry or kneaders. Unlike the usual polyethylene bags, the special grade polymer used for the manufacture of these bags is highly compatible with rubber and mixes.
Benefits of Using Batch Inclusion Bags:
Improves quality and batch to batch uniformity
insures 100% of compound ingredients go into the mixer
when doing in-house weightings, batch inclusion bags eliminate the risk of cross-contamination due to chemical residue in tubs and weighing containers
Increases productivity
eliminates the need to weigh ingredients in-house through the use of pre-weighed additives
eliminates the need to clean out tubs and weighing containers
Reduces product loss due to spillage and minimizes the accumulation of costly additives in the dust collectors
Reduces solid waste disposal costs
Improves cleanliness of the mixing area
Minimizes worker exposure to hazardous materials
As Eva bag goes with rubber compounds the cost of the bag will be recovered with the additional weight gained…..so users are getting so many benefits with a cost which is truly negligible.
Choose Your Batch Inclusion Packaging:
EASY-FLUX-80 ----- DSC SOFTENING POINT82 °C (179.6 °F) and no second peak.
EASY-FLUX-70 ----- DSC SOFTENING POINT70 °C (167 °F) and no second peak
EASY-FLUX-60 ----- DSC SOFTENING POINT60 °C (149 °F) and no second peak
Physical properties of the film or bags
Tensile
Elongation
Elmendorf tear
Chemical resistance of the film
some chemicals and oils may attack certain types of packaging before the bag's contents are thrown into the mixer.
Water vapor transmission rates of the film
consider if the contents of the bags are moisture sensitive such as desiccants
Heat seal ability of the film and bags
Cost
Usually, the lower the melting point, the higher the cost.
Higher melting bags (>95°C) will usually have stronger physical properties, better chemical resistance, and lower water vapor transmission rates.
Clearly, the amount of material being put in the bag will be a key factor. However, you should consider how the bag will be used before finalizing its size. For example, if you do not heat seal the bags, you will need extra film at the top to fold over the bag opening to prevent spills or contamination. If you heat seal the bag, a shorter—and therefore less costly—bag can be used.